Je tenais d'abord à vous remercier pour le magnifique accueil fait au nouveau blog de challenge
En effet, nous avons pas moins de 128 participations pour le mois de janvier, sans compter le challenge carte, tag et ATC !!
Voici maintenant le nouveau challenge de février :)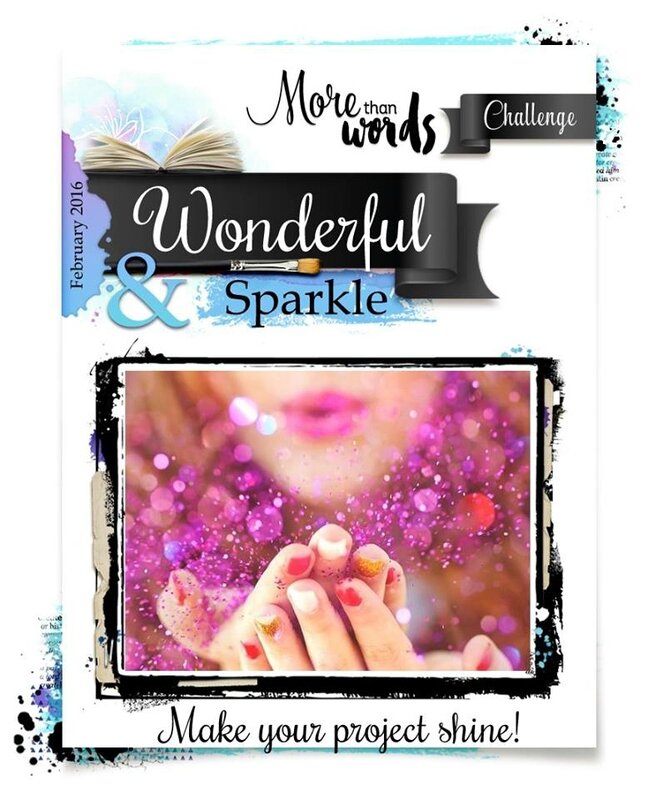 Notre principal défi est basé sur une Inspiration mot et un défi créatif.
Ce défi est ouvert aux toiles, pages et art journal seulement.
Mot d' inspiration - MERVEILLEUX
Défi Créatif - Brillant /étincelant
Utilisez le mot "merveilleux" comme source d'inspiration pour créer votre projet !
Vous pouvez choisir d'utiliser le mot quelque part sur votre projet ou simplement comme inspiration. S'il vous plaît, expliquez-nous en quelques mots sur votre blog la façon dont vous a inspiré(e) notre mot, sauf si c'est évident bien sûr :)
Notre défi créatif est "Brillant/étincelant".
Nous voulons voir des projets qui brillent de mille éclats ! Ajoutez un peu de brillance, subtilement ou beaucoup de façon bling-bling à votre projet, tout ce qui brille fait l'affaire !
Our Main Challenge is based on a Word Inspiration and a Creative Challenge.
This challenge is open to layouts, canvases and art journal pages only.
Word Inspiration - WONDERFUL
Creative Challenge - SPARKLE
Use the word "WONDERFUL" as inspiration to create your project!
You can chose to use the word somewhere on your project or to simply be inspired by it. Please explain in your blog post how it inspired you if it not obvious.
Our creative challenge is "SPARKLE".
We want to see projects that sparkle and shine! Add some subtle shimmer to your project or some serious bling - it's up to you. Anything that shines is fine!
Voici mon illustration pour la DT :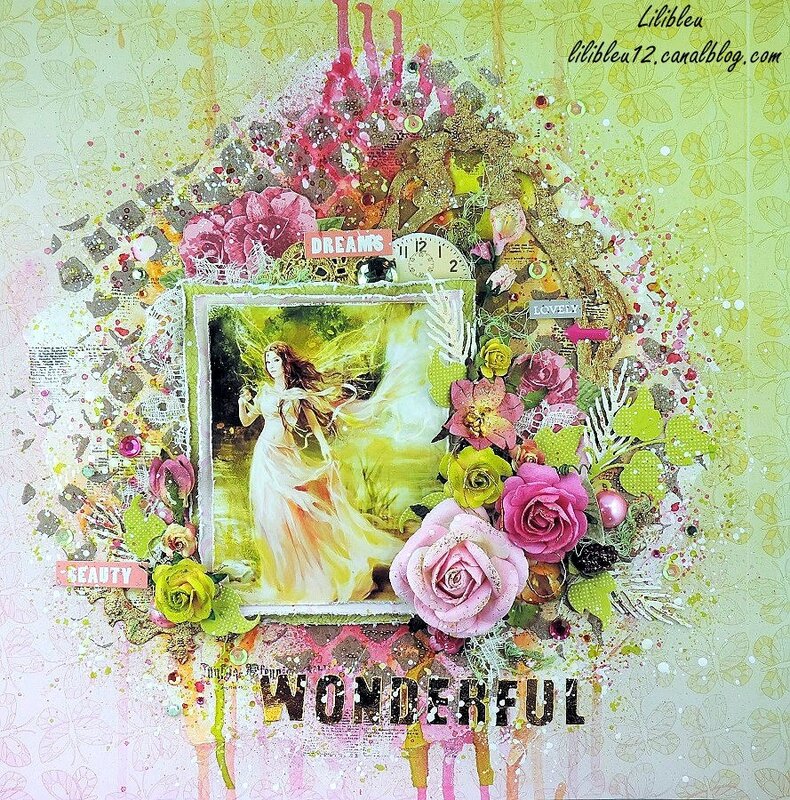 Lorsque j'ai découvert le sujet, j'ai tout de suite été inspirée par l'univers des fées, lutins, elfes et autres créatures magiques qui m'ont aussitôt replongée en enfance. J'ai utilisé beaucoup d'éléments pour faire scintiller ma page afin de recréer un monde merveilleux.
When I discovered the challenge, I was instantly inspired by the world of fairies, goblins, elves and other magical creatures who immediately brought me back into childhood. I used many items to make my layout shine in order to create a wonderful world.
Les détails: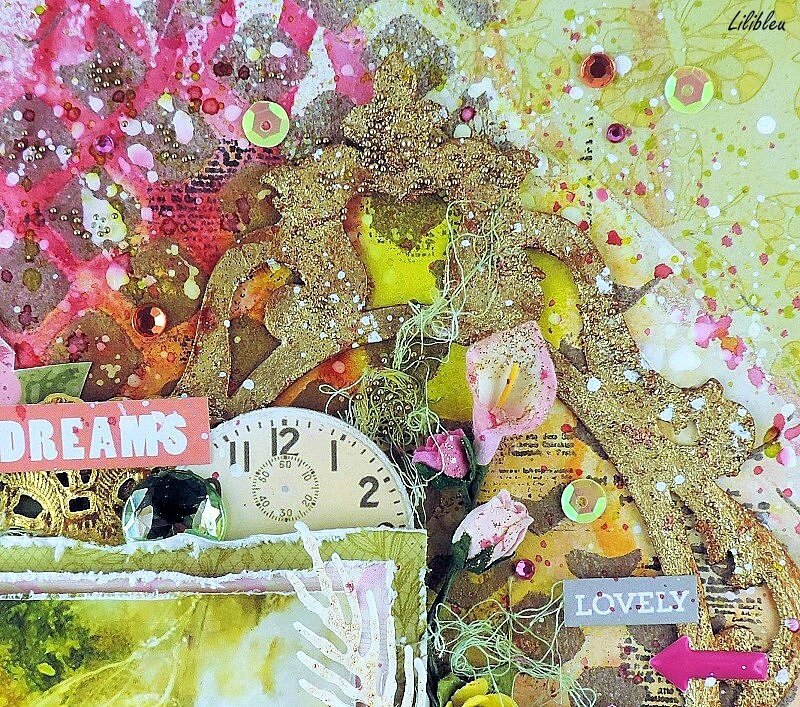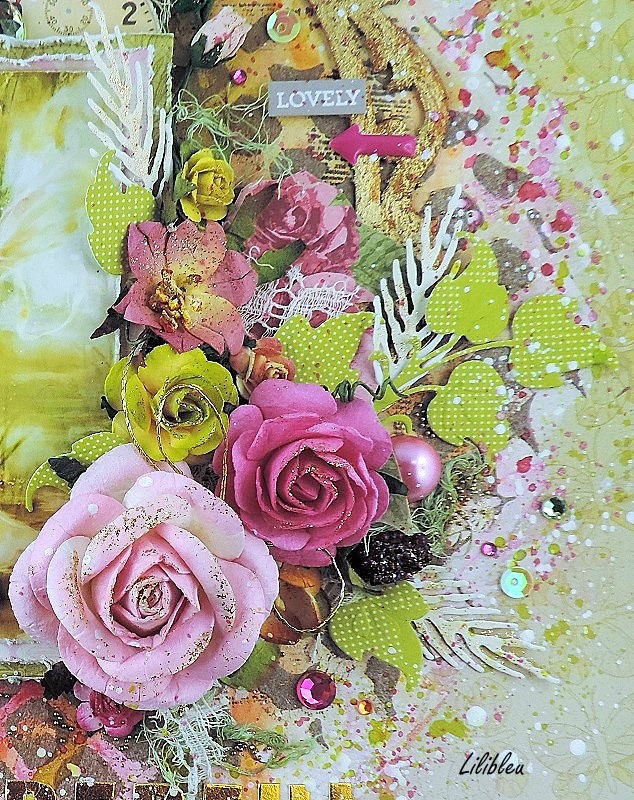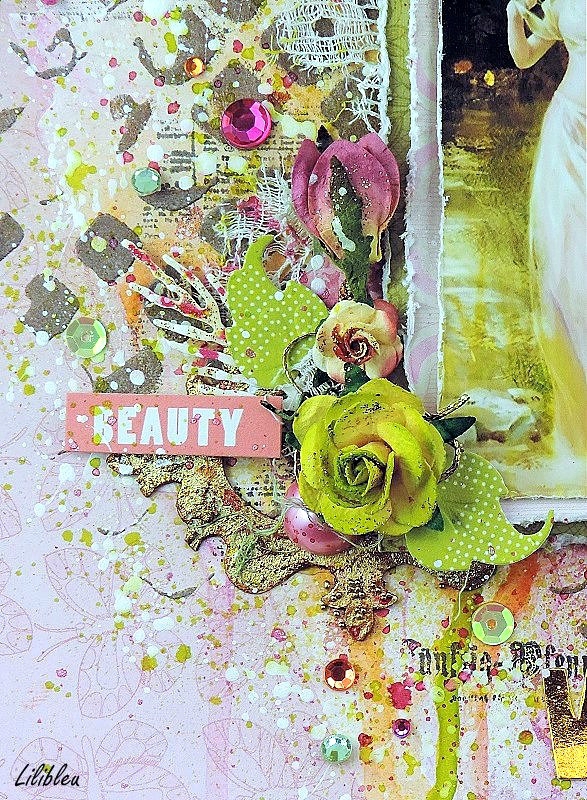 Pour participer et voir les magnifiques pages de toutes le DT, c'est:
Très bonne journée à toutes et tous !!
Bises,